Alma Extends Qld Copper Footprint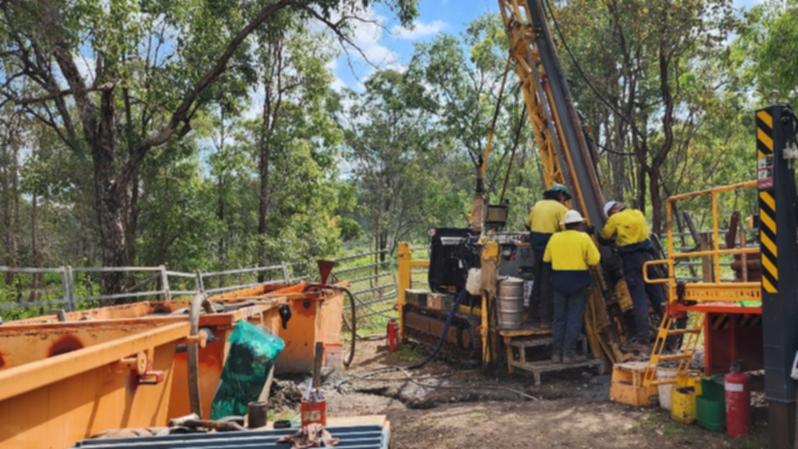 Alma Metals has expanded the reach of its Briggs copper project in Central Queensland, with its latest assays extending the known limits by more than 150m from the boundary of the current inferred resource.
The company has revealed its latest drillhole produced a 366m intersection going 0.23 per cent copper and 28 parts per million molybdenum from just 6m.
An updated resource, which is looming large on the horizon, will now be supported by Alma's revelations that multiple intersections containing more than 0.2 per cent copper have been produced across a 1650m strike within about a 2000m-long geochemical anomaly. It is outside of the 450m strike-length of the current inferred resource estimate that sits at 143 million tonnes at 0.29 per cent copper.
Once management has ticked off its resource upgrade, it is planning to return to the drill rig with the goal of further extensions squarely in its sights, in addition to assessing higher-grade zones that have already been identified. The company has pencilled in its next stage of exploration for early in the next quarter.
In 2021, Alma staged an earn-in joint venture with Canterbury Resources for the copper project. Its exploration spend is on track to reach 51 per cent ownership by the first half of next year and a further $9 million outlay will see it move up to 70 per cent.
The exploration range for the Briggs copper project sits at between 455 million tonnes and 850 million tonnes, with a grade range of 0.20 per cent copper to 0.35 per cent.
Porphyry copper deposits are known for containing hundreds of millions of tonnes of ore, but average a fraction of a percent of copper. Despite their low-grade, the deposits constitute important sources because they can be worked on a large scale at low cost.
In fact, porphyry copper deposits account for more than 60 percent of the annual world copper production and about 65 percent of the known total copper resource. Globally, copper appears to be heading towards a supply crunch, with the level of inventory sitting in London Metal Exchange (LME) warehouses dwindling. LME copper stocks have slid from 100,100 tonnes to 77,050 in the past three weeks despite almost 30,000 tonnes of the metal landing on its doorstep. It means the LME is looking more like an efficient transit lounge at present, with new arrivals quickly departing.
Available tonnage stands at just 31,900 tonnes, which is only enough to supply the global market for 11 hours.
Combined copper stocks registered with the LME, its United States counterpart, the Chicago Mercantile Exchange, and the Shanghai Futures Exchange, totalled 165,000 tonnes at the end of last week. Global exchange inventory is now down by 45,500 tonnes since the start of the year and sits at its lowest level since 2008.
The price of copper was changing hands for US$3.77 (AU$5.67) per pound during today's intraday trading and appears to be trending towards the all-time high of US$4.8 (AU$6) per pound that it hit in March last year.
With plenty of ink used to write about the apparent ills of the global economy, it would appear the contrasting diagnosis of Dr Copper would be that everything is looking pretty rosy. And it certainly should be for Alma if it can continue to expand its shallow porphyry in central Queensland.