Alma Soars On Million Tonne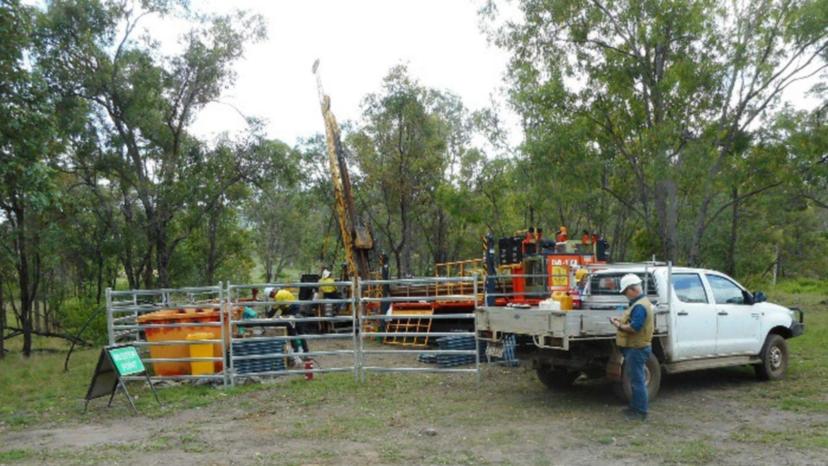 Alma Metals was up 70 per cent after tabling a resource upgrade at its Briggs copper project in Queensland that smashed through the million-tonne contained copper mark and added molybdenum for the first time to the tune of 28.6m pounds. Alma says Briggs has now clawed its way into the top 10 largest undeveloped copper plays in Australia in terms of contained metal.
The global resource estimate for the project now comprises an inferred 415 million tonnes going 0.25 per cent copper and 31 parts per million molybdenum with a copper cut-off grade of 0.20 per cent and extends from surface to a depth of about 650m.
The latest figures represent a 190 per cent increase on the project's inferred resource when Alma took the rights to the project in August 2021.
The climb up the leaderboard might not yet be over either with mineralisation remaining open in all directions and large copper-in-soils anomalisms still sitting outside the resource area which are yet to feel the bite of the drill bit.
With bigger numbers in its sights, the company now plans to fire up the drill rigs again with a view to targeting further extensions to the mineralisation in addition to taking a closer look at higher-grade zones already uncovered.
Porphyry copper deposits are known for containing hundreds of millions of tonnes of ore, but average a fraction of a percent of copper. Despite their low-grade, the deposits constitute important sources of copper because they can be worked on a large scale at relatively low cost.
In fact, porphyry copper deposits account for more than 60 percent of the annual world copper production and about 65 percent of the known total copper resource. Globally, copper appears to be heading towards a supply crunch, with the level of inventory sitting in London Metal Exchange (LME) warehouses dwindling. LME copper stocks have slid from 100,100 tonnes to 77,050 in the past three weeks despite almost 30,000 tonnes of the metal landing on its doorstep. The LME is looking more like an efficient transit lounge at present, with new arrivals quickly departing.
The demand is largely based on copper's essential need in the global green energy transition and particularly in the electrification of transportation.
A report by global consultant McKinsey in February calculated that the electrification of the economy is projected to increase annual copper demand to 36.6 million tonnes by 2031. However, the report found with current supply projections based on restarts, certain or probable projects and recycled production only offering a pathway to 30.1 million tonnes, another 6.5 million tonnes of capacity, or an extra 20 percent needs to be found.
Alma looks to be well on the way to helping bridge that gap and its optimism was shared by the market today with the company's stock touching 1.7c at one stage off the back of yesterday's closing price of just 1 cent.